Have just produced a new Sight Hound Calendar for 2018. I have been asked to do one of these for a long time and now have enough pics, one for each month plus an extra for the front cover. 
Now available at £4.50 each, they are in sumptuous A4 size (8.3ins x 11.7ins) satin finish paper with a scribbly bit for each day. Each pic has either a title or a quote to tickle your brain.  They are spiral bound and have a hangy thingy at the top. 
Ideal for a Christmas present or just to pop onto your kitchen or workspace wall to cheer you up each day. 
Shipping and handling is £2.99 for the UK and £4.99 for overseas. 
I also have a PussCat one for the cat lovers amongst you. 12 delicious moggies to make you chuckle thru your day. 
Please order early if you want one for Christmas as it gets mighty busy nearer December. 
Warm wishes. 
Josie P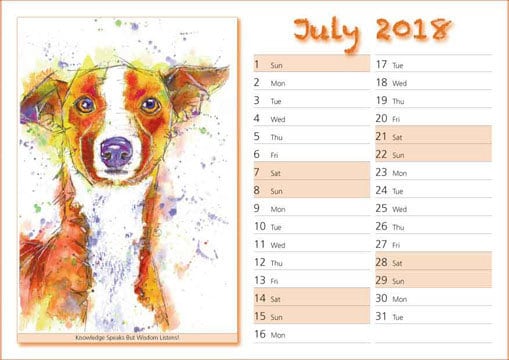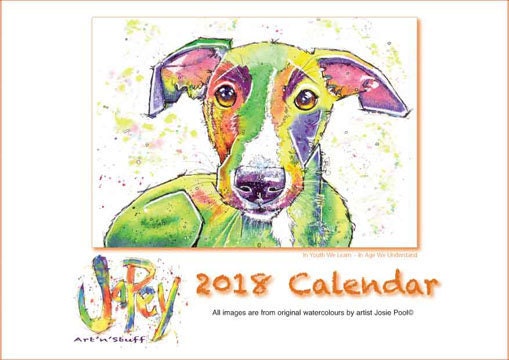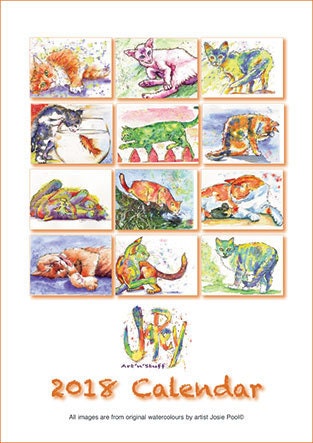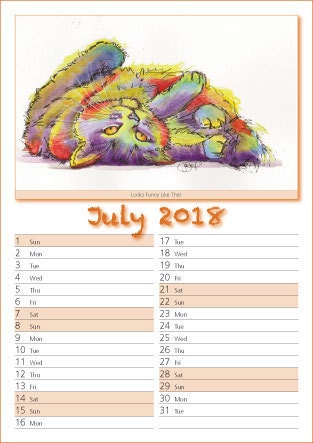 xxxxx